×
Online consulting
ONLINE
Product introduction
SDC-16B/C Double End High-Precision CNC Lathe is the series product independently developed by Atoman Science and Technology Ltd. It is the CNC lathe that can replace the traditional longitudinal lathe processing techniques. It is capable of high-precision processing steel, iron, copper and aluminum sticks or tubes simultaneously from both ends. It is the best solution for double end processing of roller shaft and tube parts.
Features
● Capable of simultaneous processing from both ends to ensure concentricity of workpieces.
● Capable of various processing techniques. Capable of machining cylindrical surface, fillets, chamfers, screws, plain ends and grooves.
● Processing time of one clamping takes less than 30 seconds, one equipment can process around 3,000 parts per day.
● Capable of automatic loading and unloading and post-processing automatic testing. One man can operate multiple equipments simultaneously.
Configurations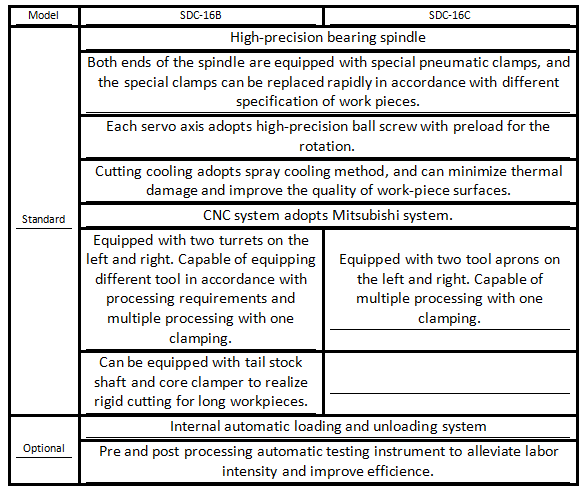 Configurations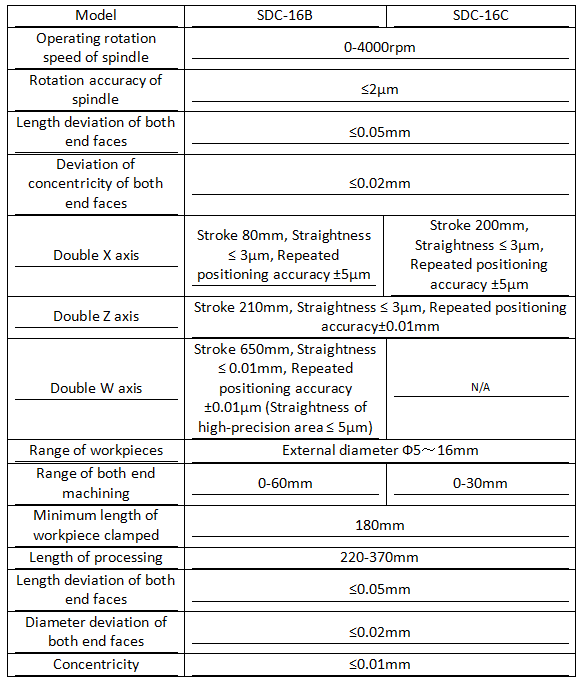 Operation Environment Requirements
1、Instrument operation temperature 10℃-30℃
2、Atmosphere pressure≥0.6MPa
3、Voltage: 380V. Power of instrument: ≤ 8KW
Application area
Used in processing of shafts and tube parts that require high concentricity and comprehensive accuracy for printers, photocopiers, laminators, etc.
Workpiece/Technology